Article from the AICC(WA)'s EY Annual Signature Lunch with Ms Elizabeth Gaines, Chief Executive
Officer, Fortescue Metals Group, speaking on the topic "Fortescue's Values Based Approach to
Innovation."
This event was held at EY Perth, on 3 April 2019 in conjunction with event sponsor Microsoft Australia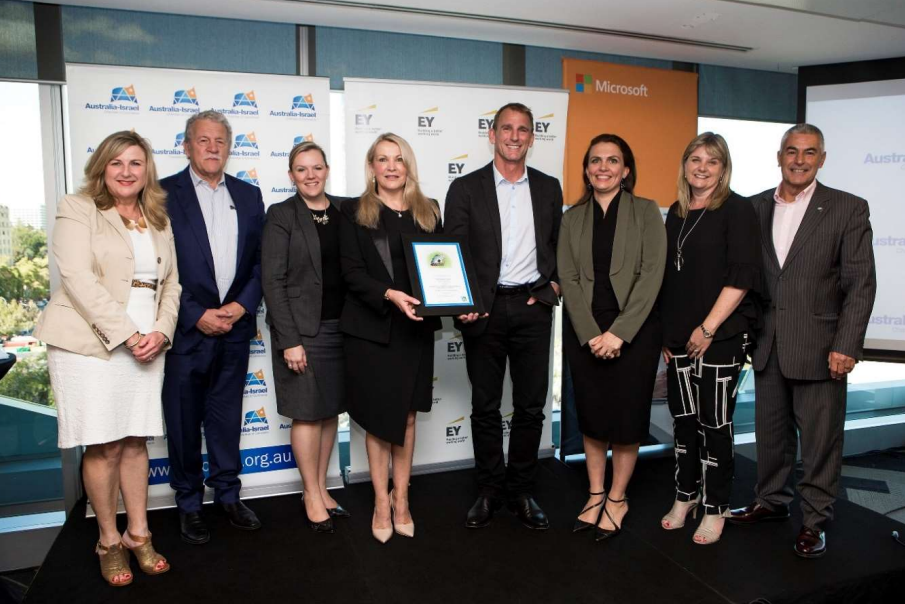 Just a day following the Fortescue Metals Group ("Fortescue") public announcement of a
A$3.7 billion Iron Bridge Magnetite Project, Ms Elizabeth Gaines provided the AICC(WA)
with a signature presentation outlining how Fortescue is embracing product and market
innovation.
Reference was made to the culture and values of sponsor organisations EY and Microsoft,
who in alignment with Fortescue maintain organisations that stand at the forefront of
innovation. This was exemplified through the event introduction by EY Managing Partner,
Ms Fiona Drummond, who cited the recent release of EY's Skills Map for the Future of Work
– commissioned by the Minerals Council of Australia (MCA).
A world class company, Fortescue has shipped more than 1.1 billion tonnes of product,
mostly to its core market of China. Innovation and business process improvement has seen
Fortescue recognised as the lowest cost producer of seaborne iron ore into China. Ms
Gaines spoke of the impact that innovation has not only on business outcomes, but also
business culture. "It is a way of life. We put people first in everything we do. Our values
based approach to improvement places innovation into every facet of business."

Ms Gaines provided context to Western Australia as the world's most diversified mining and
energy province. The State accounts for 35% of all Australian export receipts and stands as
the engine room of the Australian economy.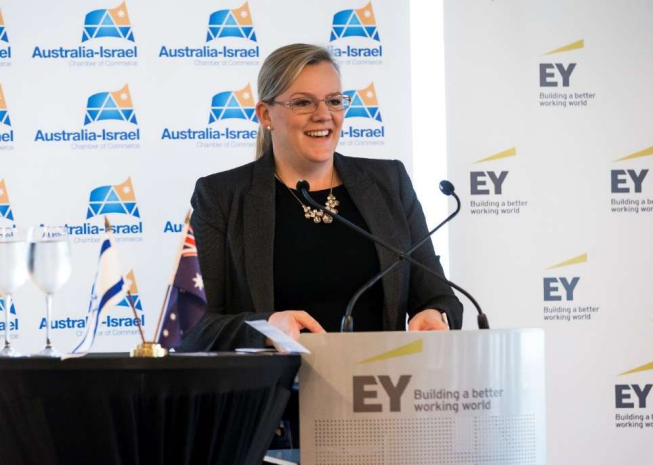 At Fortescue innovation touches every element of business. Ms Gaines profiled the safety
culture, community and Aboriginal engagement, and diversity as areas that are the focus
and target of innovation beyond technology and equipment. The company also fully owns
and operates its rail and shipping infrastructure. With further diversified resources projects
in the pipeline, there is strong incentive to maintain an innovation agenda.

"Innovation goes hand in hand with our values," Ms Gaines commented. "We have a unique
culture, but culture is not static. You can't take it for granted because it does evolve. It is
the element of empowering people that keeps us relevant and transformational."

Training and skills development also sit at the heart of Fortescue. With many examples of
technology services and research partnerships, one recent initiative stands out for its
potential operational impact and export market opportunities. Fortescue and the CSIRO
have entered into a landmark partnership to develop and commercialise hydrogen
technology. The collaboration between Fortescue and CSIRO includes a five year
agreement that will lead to the use of alternative energy and fuel technologies in the
hydrogen space. The first of the agreements will focus on CSIRO's metal membrane
technology, which has the potential to make the transportation of hydrogen economically
viable, enabling the benefits of the low emission fuel to be realised.

A further example of innovation is the establishment of a the Fortescue Future of Mobility
Centre based in Karratha, Western Australia to explore opportunities for the application of
autonomous mobility technology in an urban environment. Already an industry leader in
autonomous fleet, the project looks towards further economic development and innovation
through regional Western Australia.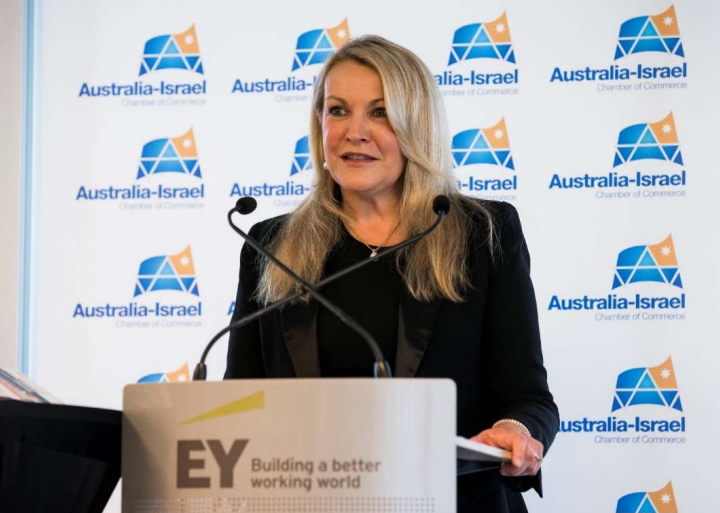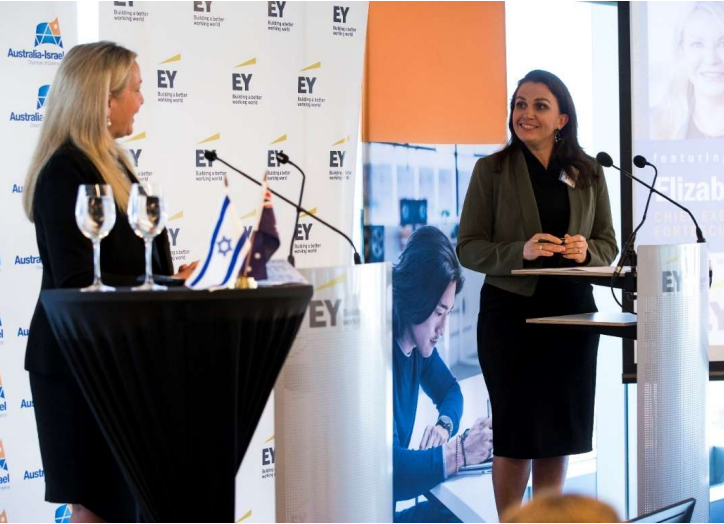 A strong focus on community values is also "part of Fortescue's DNA". The company has
delivered more than A$2 billion in contracts to Aboriginal business, and its pioneering
Vocational Training and Employment Centre (VTEC) has seen 836 Aboriginal people begin
employment at Fortescue after successfully completing training. The company prides itself
on its diversity, noting that it is one of only 2 large ASX companies with a majority of female
Directors.

Profiling the future opportunities for innovation, Ms Gaines drew on strategies to further
reduce emissions, increase connectivity, deliver automation, enhance exploration, and to
continue operational integration. A key example is the Iron Bridge Magnetite Project which
is a new development for Western Australia that will further differentiate our resources sector
and bolster the economy with employment and exports.
Concluding her presentation Ms Gaines returned to the value statements of the company,
noting exploration into other commodities is also about expanding relationships beyond
technical collaboration.

Q&A was facilitated by Ms Kerryl Bradshaw, Director of Resources Industry, Microsoft.
Engagement with sponsored students provided for further discussion on empowerment,
organisational structure, and the challenges of technology. Ms Gaines affirmed that AI and
machine learning would have a significant industry impact, and that the Fortescue strategy
was to position itself as a leader and early adopter. She also noted that "To date, no team
member has been made redundant as a result of automation."
Mr Graham Laitt, AICC(WA) President, presented a vote of thanks and a certificate for a tree
to be planted in Israel in appreciation of Ms Gaines address to the Chamber.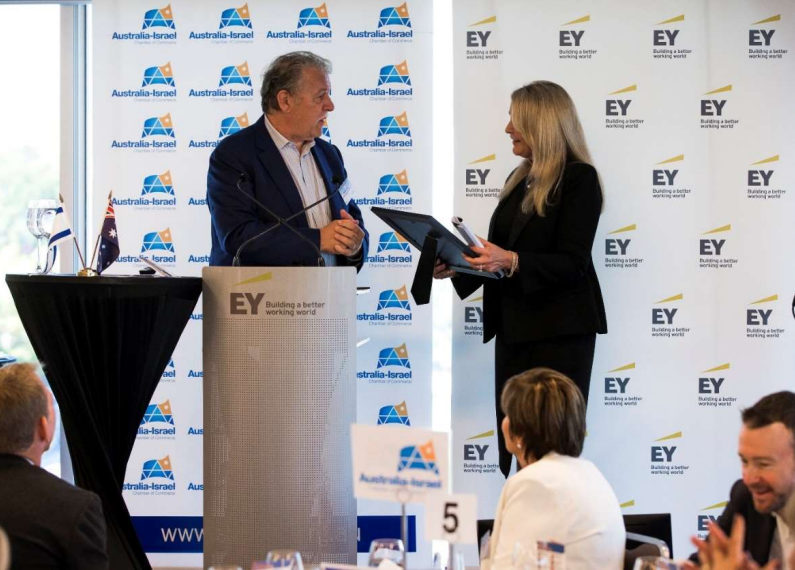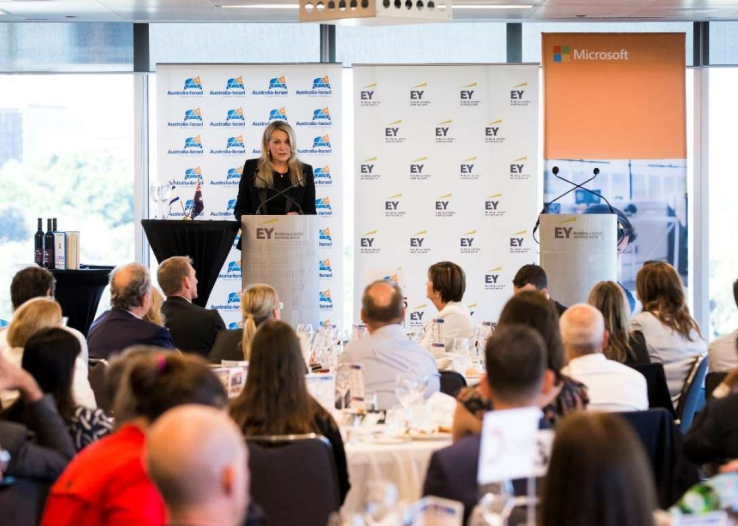 About Elizabeth Gaines
Elizabeth Gaines commenced as Chief Executive Officer of Fortescue Metals Group in
February 2018.

After joining Fortescue as a Non-Executive Director in February 2013, Elizabeth was
appointed Chief Financial Officer and Executive Director in February 2017. She is a former
Chief Executive Officer of Helloworld Limited and Heytesbury Pty Limited and has also held
the position of Chief Financial Officer at Stella Group and Entertainment Rights Plc.

A highly experienced business leader with extensive international experience as a Chief
Executive Officer and group executive, Elizabeth has a proven track record in financial and
operational leadership across several industries, including resources, construction and
infrastructure, financial services and travel and hospitality. Elizabeth has significant exposure
to the impact of the growth in Asian economies, particularly China, on the Australian
business environment and economy as well as a deep understanding of all aspects of
financial and commercial management at a senior executive level in both listed and private
companies.