Article from the AICC(WA)'s AICC(WA)'s Innovations in Healthcare Annual Event 2019 featuring
Minister for Health Roger Cook MLA, speaking on the topic "New Horizons for Health Research and
Innovation in Western Australia" and featuring Chief Scientist Professor Peter Klinken
This event was held at the Duxton, Perth on 22 August 2019.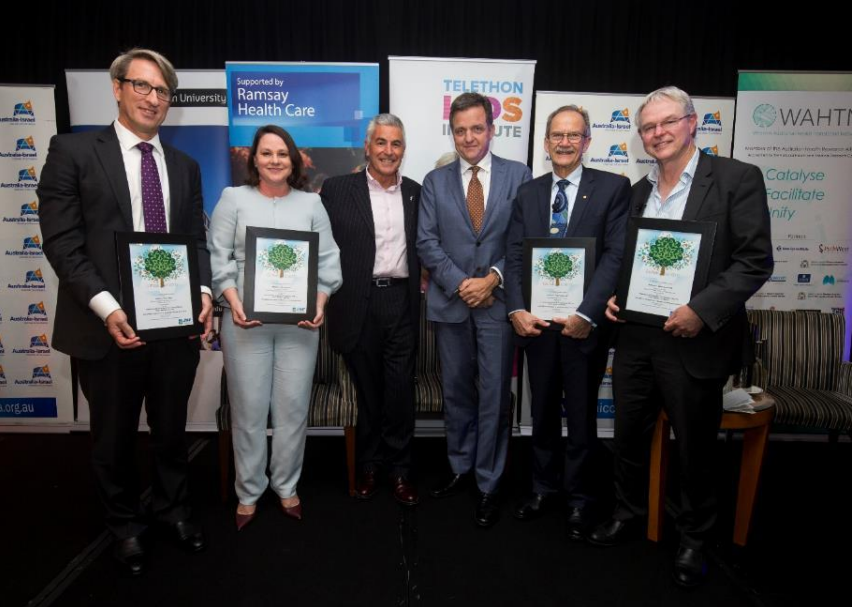 A large and cohesive Health and Medical Innovation AICC(WA) trade delegation to Israel was hosted
in May 2019, led by Deputy Premier and Minister for Heath and Mental Health, Hon Roger Cook
MLA.

Minister Cook alongside delegation participants shared their experiences and learnings, with a focus
on further health research and innovation sector development for Western Australia.

In addition to outlining government policy, including a digital health strategy to support health
research and innovation, Minister Cook outlined the economic benefits associated with
commercialisation. The Minister has also established a Precision Health Council to provide advice to
government regarding new and emerging technologies to enhance disease prevention and more
effectively treat conditions.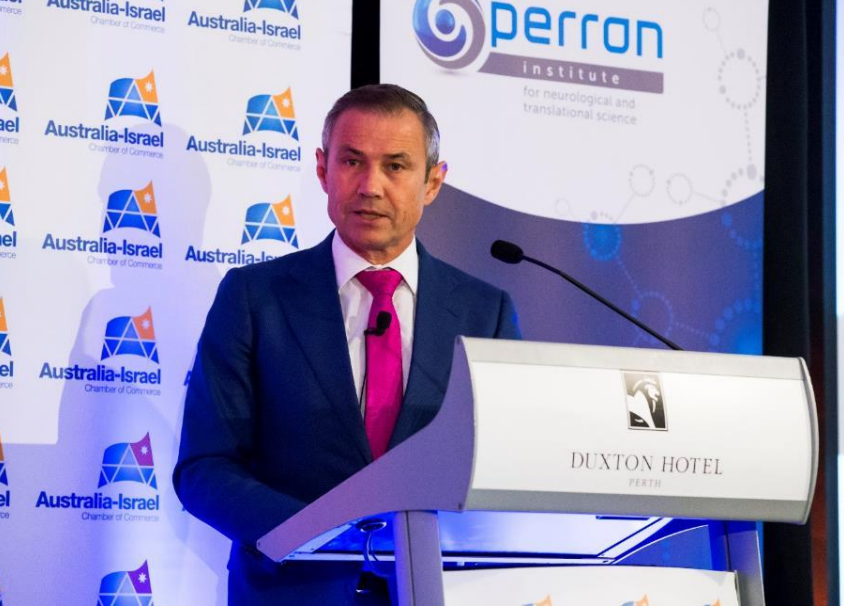 Describing his Israel experience as "inspiring and insightful", Minister Cook expressed an
appreciation of what could be achieved, noting the power of human capital in Israel. He spoke in
awe of examples inclusive of the Rambam Healthcare campus subterranean carpark that could be
rapidly converted into a 2,000 bed hospital in the event of a mass casualty incident. He described
the facility as "an amazing piece of infrastructure".
Translating the Israel experience into a local context, the Minister noted the closeness and
willingness of the health research and innovation sector in Israel to work together. Some of the
observations made were;
A "no fear of failure" culture can be adopted. The delegation observed the Israeli concept of "flearning", which equates to failing and learning, prior to trying it again. Chief Scientist Professor Peter Klinken later drew an analogy between this culture and the Australian virtue of "having a go".
The courage and freedom to take risks should not be stifled by funding models and requirements. The Israel example showcased models where the decision making risks were not tied to the terms of funding.
The continual development of health research and innovation hubs in Western Australia can be modelled on the Israel experience.
The role of data is a critical element. Minister Cook noted that accumulated data from across two
decades of EMR (Electronic Medical Record) activity was the basis of driving new research and
innovations in Israel. One area of collaboration that will be further developed from the delegation
will be the ability of the WA health system to learn from Israel's EMR and digital health landscape.
In return, Israel will be given insights into the cost and pricing models and structures that are used in
Western Australia's health system.

To rapturous applause, Minister Cook challenged industry across all sectors in Western Australia to
shake the tag of geographic isolation. Israel develops its industry with a global approach from the
outset. The Minister noted that Western Australia is a gateway to Asia, the most densely populated
region of the world, within our same timezone. He also noted we are a front door for Australia to
emerging African markets. "Now is the time to develop our wares and present our capabilities to
the world."

Whilst governance is important, it is what sits underneath that makes the difference. Minister Cook
said "It is the eco-system itself that has to produce the innovation. Israel does not wait around for
others to do it. Through necessity they do it themselves. WA is the same. We are no more than a six
hour flight to 1.2 billion people. It is up to us to make this happen."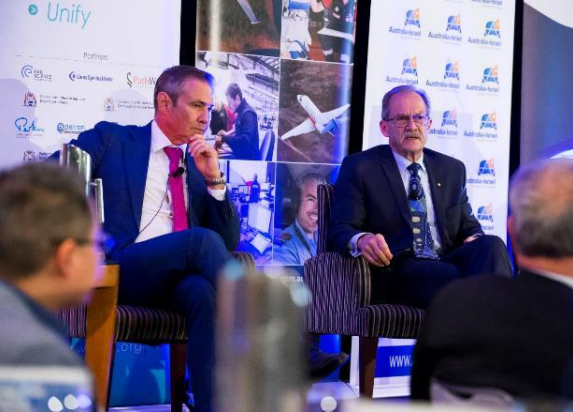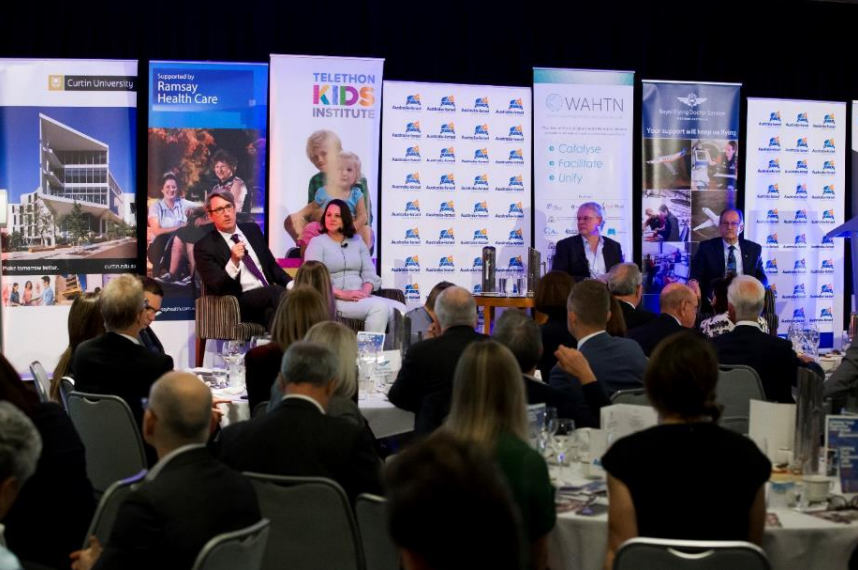 Professor Gary Geelhoed, Executive Director WAHTN, and Professor Peter Klinken AC, WA's Chief
Scientist shared dialogue and were later joined by Paul Watt, Director of Research Services and
Innovation, Telethon Kids Institute and Rebecca Tomkinson, CEO at the Royal Flying Doctor Service
WA. They shared further delegation experiences and open dialogue.

Professor Klinken discussed the role of Government in Israel, and specifically how his Chief Scientist
counterpart in Israel funds innovation alongside assuming a share of risk. He observed open source
innovation across multiple industry sectors, the removal of Government imposed Intellectual
Property barriers, and the placement of multiple chief scientists across government agencies and
departments. "Entrepreneurship is a natural extension of innovation for Israeli researchers, and
data is the new gold."

There is no doubt that the delegation returned with what Professor Geelhoed described as "a great
sense of self-belief and a shared goal to continue to work together". Under the Minister's leadership
and with collaboration from across the delegation alumni, Western Australian health research and
innovation will develop new capabilities and opportunities.