Article from the AICC(WA)'s futureNOW Technology Series (fnTS) Sundowner, featuring Keynote
Speaker, Optus's, Chairman Mr Paul O'Sullivan speaking on "The Future City". The event also
featured Mr Scott Woodward, COO, Perth Airport and special guest Committee for Perth's CEO Ms
Marion Fulker, as MC and panel facilitator. The event was hosted by PwC and hosted on
Wednesday 6 November 2019.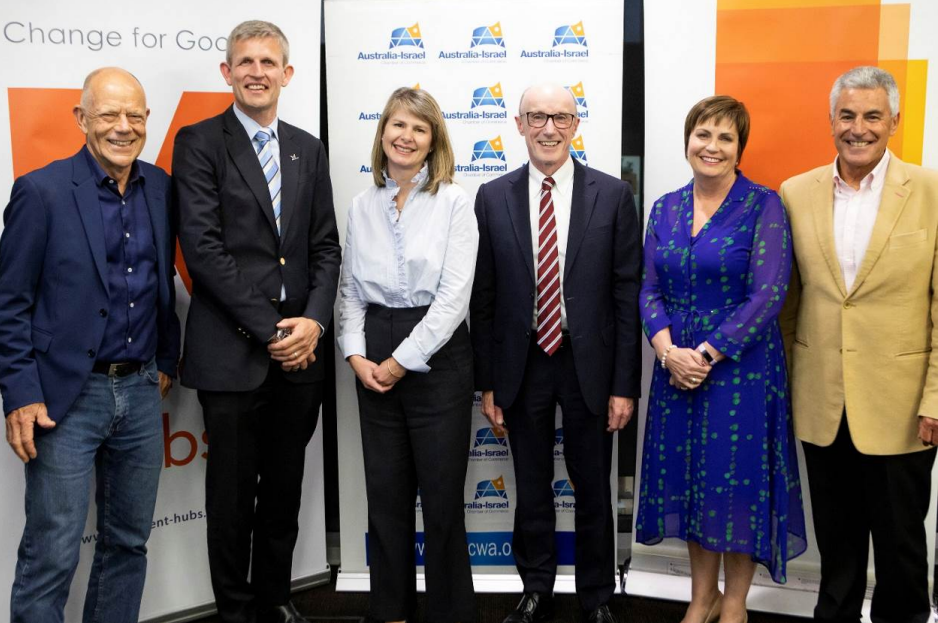 Describing the title "The Future City" an evocative title, Ms Marion Fulker, CEO, Committee for
Perth, set the scene for an engaging discussion on the connectivity and infrastructure that will
rapidly enhance our lifestyle and amenity.
The case study of the Perth Airport development showed the sustained progress of a critical
infrastructure transformation. Acknowledging that during the former resources boom that Perth
Airport was not ready to deliver capacity against demand, Mr Woodward outlined the $1 billion
dollar investment into terminal development, complemented by metro land holding development,
the Perth gateway road project and fast tracking of the third runway. As the airport begins to
service new routes, a growth in annual passenger numbers to 14.5 million, and further new terminal
development, Perth airport will nonetheless once again reach capacity by 2025. Mr Woodward
concluded that improved satisfaction ratings and robust business partnerships are the key to longer-
term planning. Perth Airport will spend a further $2.5 billion in the coming years to deliver more efficient service and new infrastructure developments.
Mr Paul O'Sullivan spoke with great passion about his involvement with Optus and its parent Singtel
both of which have been involved in many trials and tests of new uses of technology. As Chairman
of the Western Sydney International (Nancy-Bird Walton) Airport he also shared his experience and
vision of smart cities infrastructure through this unique project.

Outlining the elements of smart city infrastructure, Mr O'Sullivan spoke about the connectivity and
integration of technology, and demonstrated its rapid and exponential evolution.

"The significance of Industry 4.0 on individuals will be unprecedented. The significance for businesses,
governments and society will be indescribable. Australian citizens are already remarkably wellconnected – the task before us is to connect our infrastructure and services to our citizens in a way
that drives better outcomes for citizens. A smart city does just that."

The Western Sydney City Deal, a project across three levels of government to coordinate population
growth with Infrastructure, services, and education. The airport is a transformational infrastructure
project that will generate economic activity, provide local employment opportunities closer to home
for people in the Western Sydney region, and meet Sydney's growing aviation needs. Into the
medium term the airport is slated to become the major aviation hub for Sydney.

To accommodate the Smart Cities vision there are several base technology principles being
designed. These include:
Zero latency networks – to facilitate real-time activities of the future; autonomous transportation, power requirements of electric machinery.
A single point of information exchange which will enhance cyber security prevention, enable system interoperatbility and quickly adapt to real time change.
Reliability, safety, privacy and trust in the technology. This includes open but secure systems to exchange real- time data
Newer technology systems need to have a capability of learning through repetition. This machine learning will remove human error providing a faster facilitation and an even higher level of safety for passengers.
Identification, via biometrics, promises to allow for a safer environment, a faster processing and a level of consistency in facilitation vs. you crossing your fingers when you are leaving for the airport.
New technologies are simultaneously being taken up by industry. One example is the transport of food – safely – is being helped along by the linking of cryptography – that is, Blockchain. Farm-to-store tracking will allow the export of chilled – not frozen – food, with the confidence in its quality, freshness and transit. This will allow produce to leave Sydney during the night – and be on the plates of Japanese business people by lunch.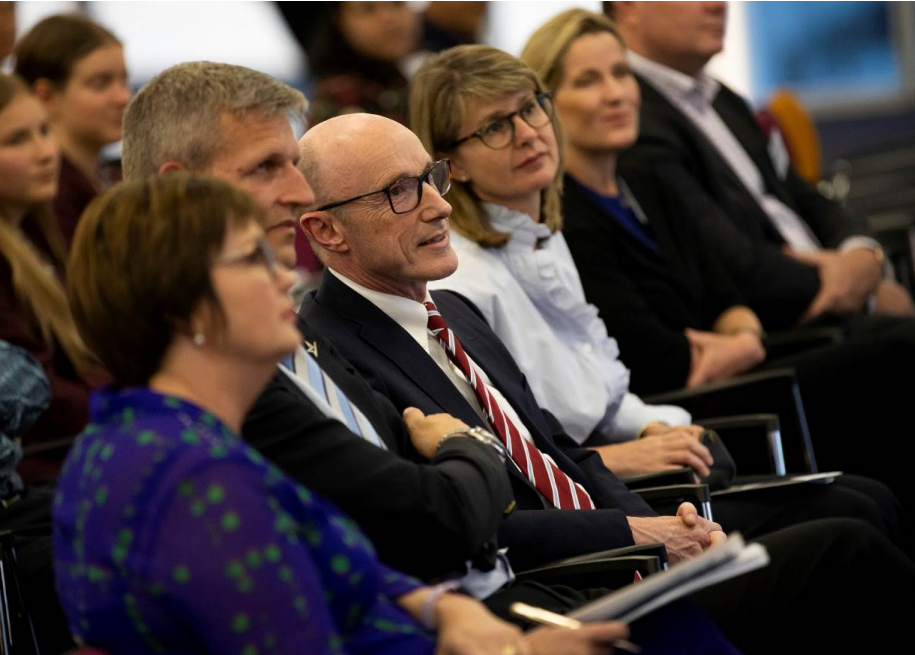 Another infrastructure example profilied by Mr O'Sullivan is an investment by Singtel's venture
capital arm – Innov8. Innov8 has invested in Airspace, a startup which has conceptualised and is
testing drones which will be used to 'protect' an area from unauthorised drones by capturing them.
They've developed a drone-hunting drone. For instance, if a stadium is hosting a sporting event, a
virtual, wireless fence would be positioned in the airspace above. If an unauthorised drone enters
the space, the protecting drone will capture the drone – which is obviously a better scenario than an
unknown drone dropping from the sky into a crow of people. The idea provides not only physical
security but also keeps pirates from illegally capturing and airing footage of events licensed to others
for millions of dollars.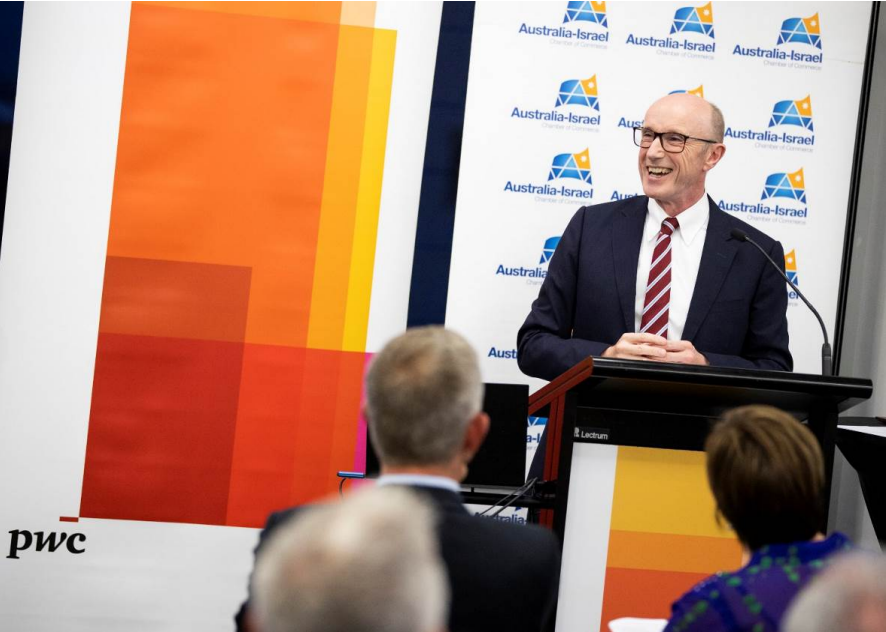 Youth Insights
Youth Insight surveyed over 500 young people aged 14-25 across Australia to get their thoughts and
opinions on Smart Cities and the fourth industrial revolution
The Top themes identified from the survey activity included;
Technology advancement
Sustainability and environment
Improved transportation network
Driverless cars and electric vehicle
The survey highlighted that a majority of young Australian see more advantages in coping with the
changes brought about by 4th Industrial Revolution, and that this will have an impact on their career
choice. A summary of the survey results can be accessed on this link.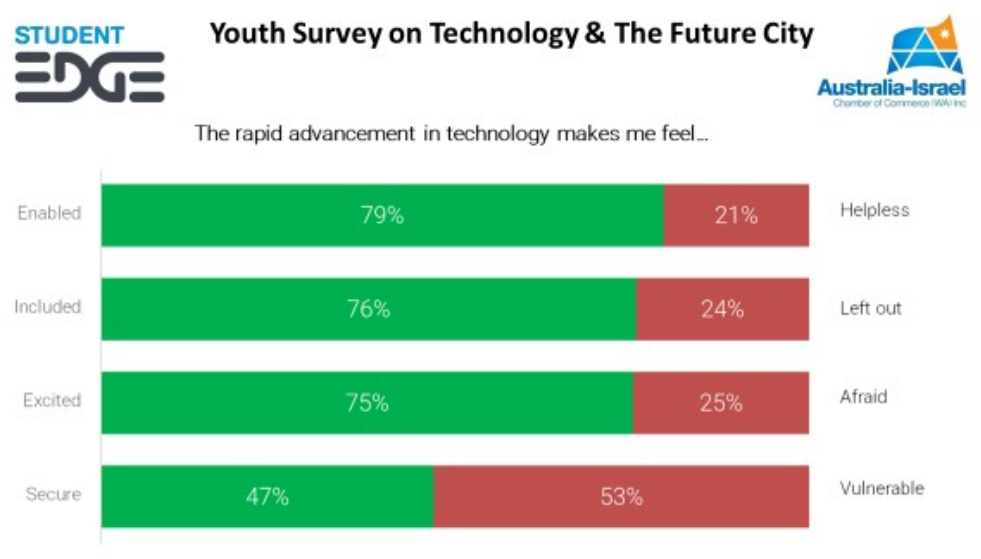 Israel Connection
Mr John Cluer, Chief Executive shared a perspective on Future Cities in the context of innovation and
start-up business activity.

As Israel is a young modern state with only seven decades of history, much of its urban design,
infrastructure and planning is recent and contemporary. When our trade delegates visit Israel they
marvel at the sheer volume and pace of construction. Wherever you travel in Israel the skyline is full
of cranes and building projects. There are major transport projects such as the high speed rail from
Tel Aviv to Jerusalem, and the Tel Aviv subway development. There are cities such as Modiin which
is building an artificial lake, beach resort and surf club on inland mountainous terrain, and new areas
of development in the middle of arad desert areas.

Israel is geographically small, one third the land mass of Tasmania, yet it has one of the world's most
multicultural diverse populations. There are many distinct identities that are ethnic and religious,
and community based alternative lifestyle identities are also rapidly evolving. For example there is a
town of 5,000 people in central Israel that defines itself as fully vegan.

The Cities of Israel are primarily built around social and economic structures that are distinct to the
citizen needs. When it comes to Smart Cities, it is the lifestyle amenities and technology that really
stands out. There is an amazing arts and culture scene, and Israel's streets are full of events and
activation. The country is alive at all times of the day with culinary and festive experiences. There is
a huge tourist presence that last year saw 4 million visitors from around the world. Local
populations thrive on state of the art medical health and lifestyle facilities and broad vocational
education systems.

One of the more recent sectors to emerge in Israel is Property Technology, otherwise known as
PropTech or ConstructionTech. A recent report published that Israel now has more than 100 startup companies developing technology that is specific to civil construction and the built environment.
Globally, investment into PropTech was estimated to exceed $4 billion in the past year with high
growth projections.

This, coupled with advanced telecommunications and the real time use of data in the delivery of City
services, helps Israel accelerate its tech start-up ecosystem for the benefit of both business and
community. From the crowd sourcing of traffic control though Waze, through to satellite controlled
systems of irrigation to manage urban farming, Israel is a place where smart cities technology
creates efficient and effective enterprise.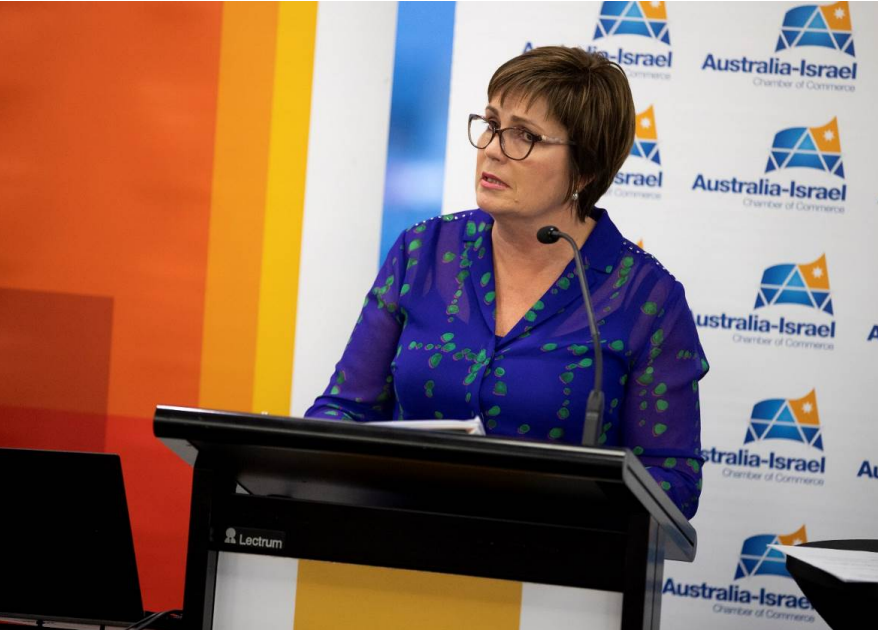 Conclusions
A panel discussion drew together the roles of the Corporate, Government and academic sectors to
deliver infrastructure, and not losing sight that the focus is on people. Discussion extended to civil
rights, cyber security, software defined networks and the key next steps for Perth to optimise its
Smart City potential. The elements identified were to be early adopters, maintain a level and
competitive playing field, recognise the need to be brave, celebrate success and be proud of our
accomplishments, and above all, to evolve an identity that is globally recognised.
The AICC acknowledges and thanks its ponsors of the FutureNOW Technology Series. The critical
thought leadership associated with this program would not be possible without this support.