Article from the AICC(WA)'s Bankwest Digital Futures Business Lunch, sponsored by Cisco and
hosted on 17 September 2018 at Bankwest Place, Perth.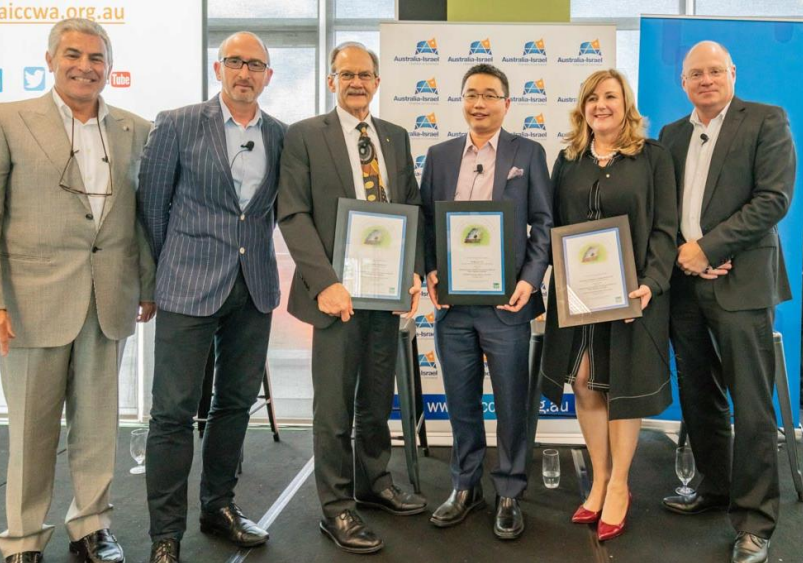 Collaboration emerged as the key element that can advance Western Australia's digital futures,
through an engaging panel discussion on the topic of "Exploring WA's potential to emerge as a global
tech & innovation hub".
In the idyllic setting of Bankwest Place, Mr Rowan Munchenberg, Managing Director, Bankwest
shared an optimistic view of Western Australia's future as a potential technology hub. Sharing his
perspective as recent arrival to Perth, and noting the business constraints of servicing a fast moving
market from within a highly regulated operating environment, Mr Muchenberg provided examples
of Bankwest innovation.
He further commented about the lifestyle attractions of Perth and emphasised the importance of
attracting and retaining skilled workers. "It is clear that the talent is here. However if we don't
grasp it then it will run past us."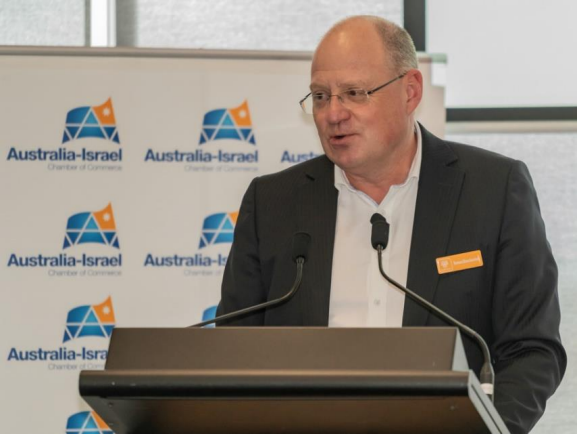 An expert panel was facilitated by Mr Andy Weir, Executive General Manager, Bankwest Technology
and Transformation (CIO). Posing the question of "Are we doing enough" there was consensus
across the panel that the business culture and development potential in Western Australia is
undersold. A narrative which combines personal career ambition and economic opportunity with
sustainable business development exists, but lacks widespread awareness.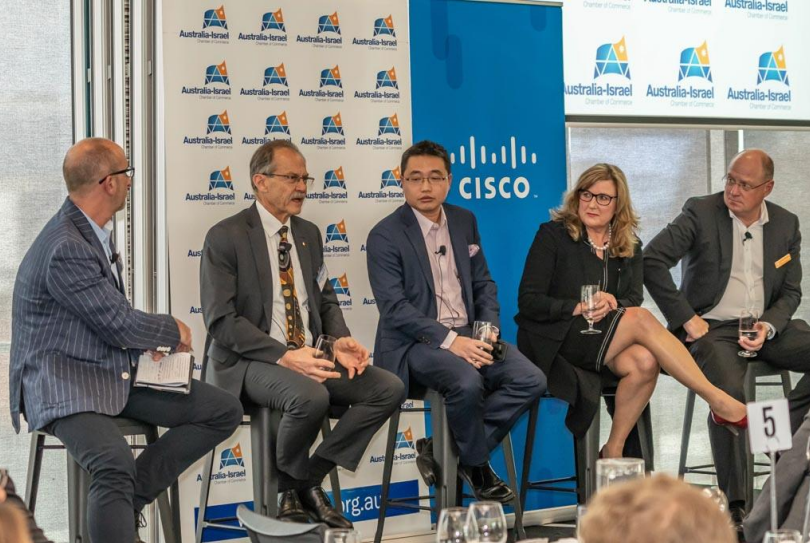 Dr Marcus Tan suggested that WA had become "too comfortable with its prosperity and isolation"
and focussed the discussion on bringing density (closeness), culture and financial incentives into the
development of a sustainable economy for the next generation.
Other salient points from across the Panel discussion included;
Although comparisons are made with California (Silicon Valley and Tel Aviv ("Silicon Wadi"), there are perhaps more comparable examples of model technology hubs such as Boulder, Colorado. These are not gigantic commercial centres, but have geographic proximity and other lifestyle benefits that support the evolvement of a technology hub.
The social engagement and business collaboration from within and across industry sectors. Emeritus Professor Tracey Norton commented "People want to hang out with people like themselves".
Offering the flexibility for entrepreneurs to pursue other commercial interests alongside substantive roles.
The role of industry in providing pilot and test-bed opportunities to entrepreneurs
Avoiding random attempts at new industry. There is an established niche and some core strengths within traditional industry sectors and some good examples of centres of excellence that propel innovation.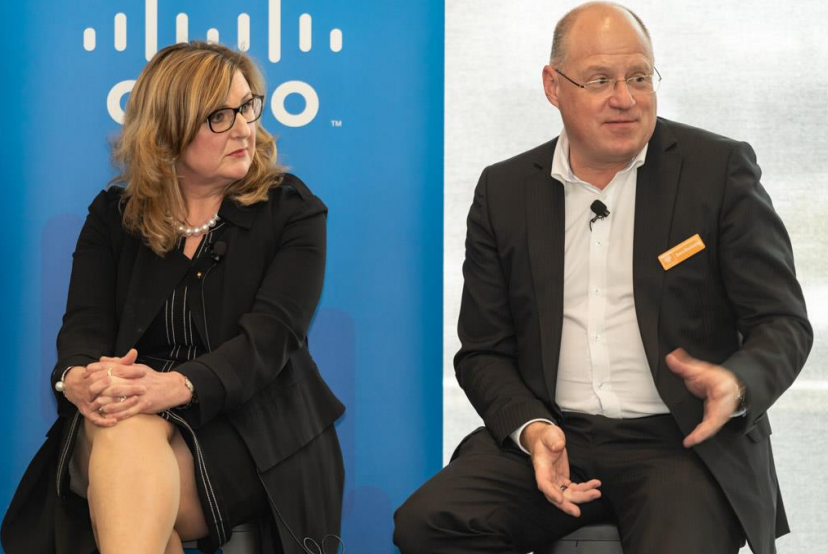 Robust dialogue further explored the above conversations. The frustration was evident that small
business, when evolved to big business is often lost to Western Australia when ownership and
decision making is directed from elsewhere.

However, Chief Scientist Peter Klinken stated that WA needs to change its narrative and present the
technological advances being made in the State. He posed the challenge of "What draws attention
other than "rocks and crops?" He acknowledged that decision making needed to be more evenly
distributed across Australia, but also said "We have a need to move from a dig and grow mentality
and embrace our other multiple competitive advantages. Moving downstream to secondary
production and manufacturing was not always been considered possible in the past. With
technology and automation, and renewable energy futures, the dynamic has changed".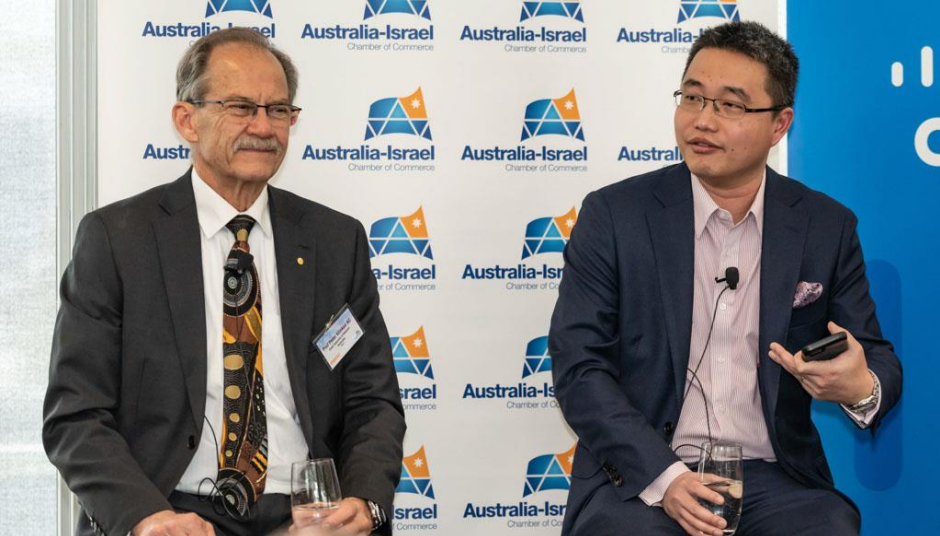 Returning to the theme of collaboration it was remarked that "Start-up's are not small businesses.
They are experiments." The roles of Government leadership, academic enablement, industry
investment and supports are all critical to our economic future. The role of a transient population
(the "Perth Diaspora") and role international students was identified with Professor Horton extolling
the zeitgeist of our home and its importance. "Every citizen becomes an ambassador for Perth. We
are all in this together."

The panel culminated in a call for action with furious agreement from across the floor to reinvigorate
the confidence and mojo associated with the growth of a knowledge based economy. It was Mr
James Lush from Energise WA who articulated our propensity to "stand around and admire the
problem but wait for somebody else to do something about it. All we need to do is stand up and
own it". Facilitator Mr Andy Weir further summarised by suggesting that there was a groundswell
and that "this is our moment". He concluded by noting that "the next time this event convenes we
will need to be talking about what we have done, not what we need to do".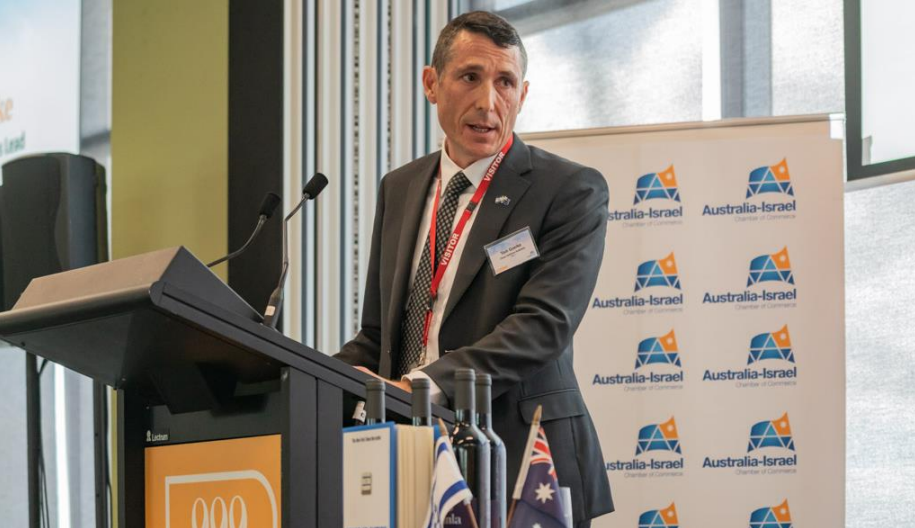 Populism does not drive entrepreneurship, but innovation does. This idea which flowed through the
panel discussion was further captured through a vote of thanks from Mr Tom Goerke, Cisco Lead,
Innovation Central Australia. He shared a vision for digital readiness and showcased the Woodside,
Cisco and Curtin University collaboration for Innovation Central.
The AICC(WA) is proud to contribute to the thought leadership of Western Australia and contribute
to the economic enablement of the State as our digital futures evolve.